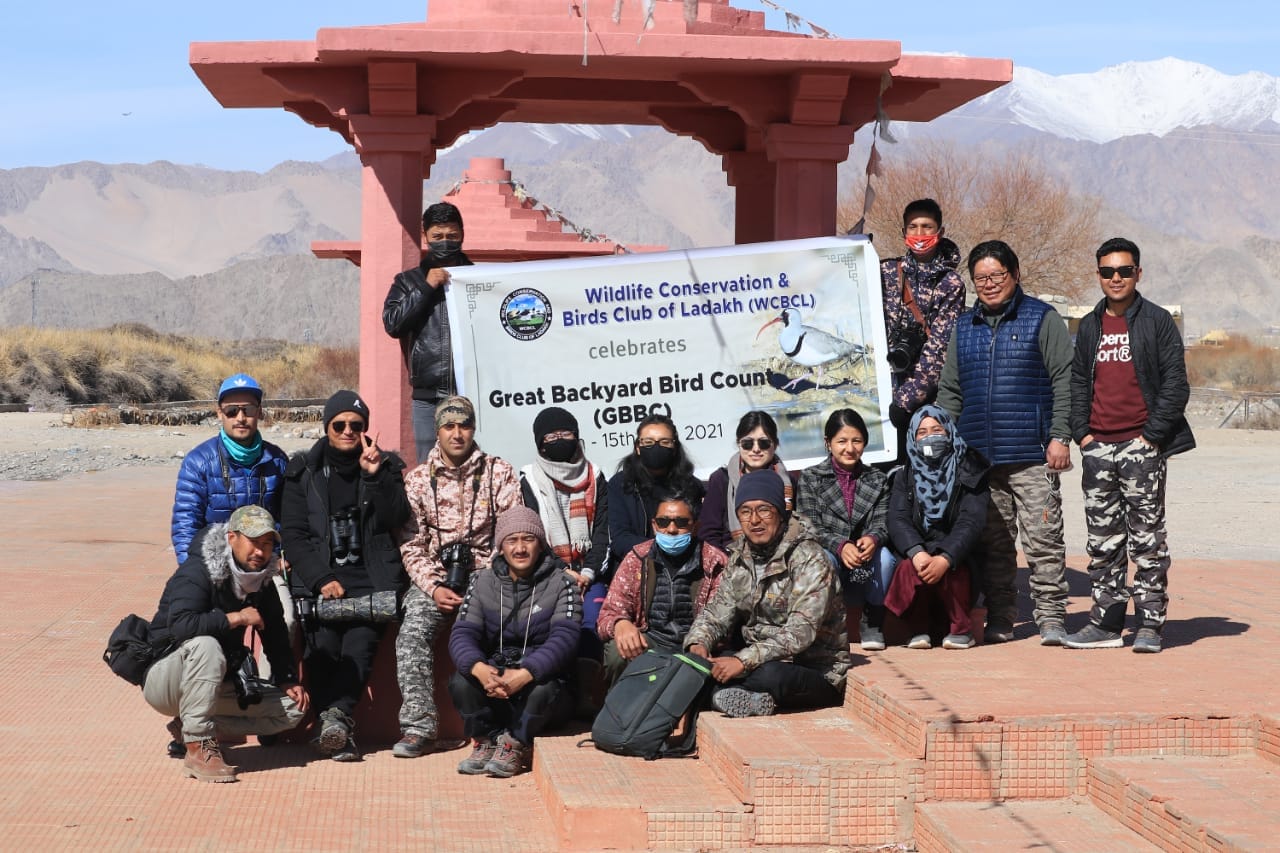 CONSERVING Wildlife is struggle of the Governments face all over the world. Ladakh is not exception in this struggle for Conservation of wildlife. Wildlife Protection Department and various organizations and local communities are doing their best, but more needs to be done. To conserve the vulnerable and endangered species and to sustain them for our future generations, every individual should participate in wildlife conservation activities. Proactive conservation efforts are need of the hour. Wildlife Conservation and Birds Club of Ladakh (WCBCL) is not an additional organization to the existing stakeholder organizations, but a community-based voluntary initiative of young and dynamic group of friends, who are willing to take the lead in filling the gap in engineering various conservational activities in Ladakh region.
WCBCL, Leh over the years have initiated various effective programs, many of them First Evers, in Ladakh region. To mention a few, First Ever Magazine /Periodical wholey and solely dedicated to Wildlife of Ladakh, First Ever Photo Exhibition of Mammals and Birds of Ladakh for second consecutive years - 2016 and 2017, Sloggeneering Anti Poaching Campaign, Clean Bird Habitat Campgaign, Ladakh Bird Count Anual Event, Ladakh Birds Festival, Asian WaterBird Count Census (2017 and 2018), etc...
Beside propagating various awareness programs, the WCBCL, Leh Ladakh, since its inception has taken lead in various unprecendented actions. WCBCL, Leh is tagged as leading Wildlife Whistle Blower Local Organization from Ladakh for the wildlife lawbreakers.